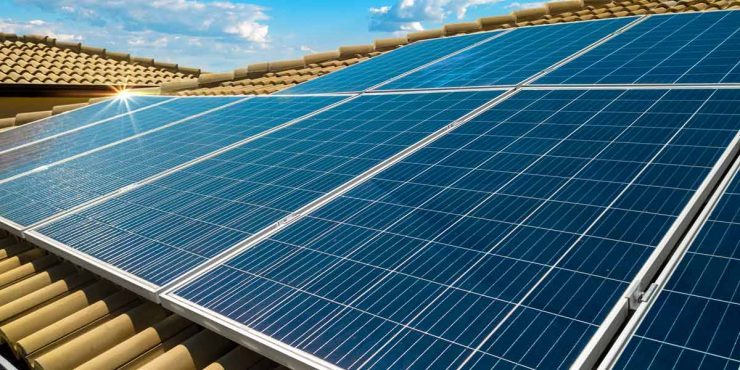 If you've planned to make the leap towards a solar home, the next big decision is to choose the right solar power company to install your new solar power system. There are quite a few reputable companies out there, and all of them seem to work whole-heartedly in helping the earth and the people as well. Here are some great questions to throw at solar power companies when choosing one to do the job:
How long have you been in this business? Choose a company that at least has 2-5 years of experience in installing solar electric power systems. Only a stable company can be able to back up its warranties in the years to come.
What is the customer satisfaction rating? The company's website can easily provide with this information, if the rating is good, it will be posted everywhere else too.
Does the company hold all necessary licenses and certification? The company must hold a valid state contractor's license in compliance with the federal law. Do check out their license number on your local state website.
Who is the manufacturer of the solar panels and inverter? You should look for a reliable inverter with a good warranty as the D/C energy generated from the solar panels needs to be inverted into A/C electricity to become usable within your home. Similarly, your solar panels should also bear a reputable brand name as these manufacturers not only offer longer warranties but they're likely to be around in 10 years if you need to claim it for anything.
Does the solar power company deploy its own employees for installation? A company that appoints its own engineers, designers, permit processors, and installers is responsible for everything from the experience of the workers to the accountability of product and services. A company's employees will be more familiar with the company's procedures contrary to a sub-contractor.
What does the bid include? Solar installation bids can differ dramatically and may or may not include everything required. You have to make sure that the installation bid includes everything, from engineering your system to pulling building permits to connecting your new system with the grid. There are companies who will process your rebate and net metering paperwork too. Opt for a company that offers turnkey installation taking care of all the details ensuring you a smooth and hassle-free installation process.
Honest solar power companies will be happy to answer all your questions. Make sure to choose one of the best solar energy companies if you want outstanding results.